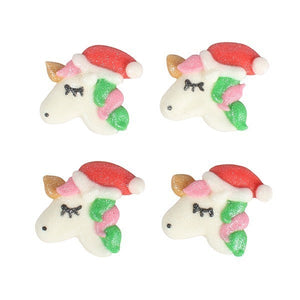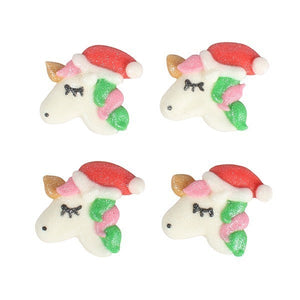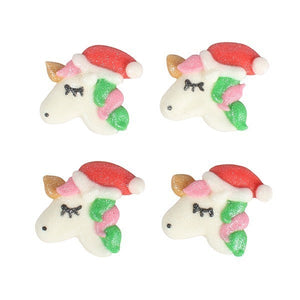 Christmas Lustred Unicorn Sugar Pipings With Santa Hat 25mm | 250 Pack
SKU : CCP00321
GF

Gluten free

NF

Nut Free

PF

Peanut free

VG

Vegetarian
Give your Christmas treats a touch of modern enchantment with our beautiful Christmas unicorn sugar pipings. 
Perfect for cupcakes, cakes, and cookies, these sugar decorations are not only visually appealing but also completely edible and effortless to use.
Each unicorn measures approximately 25mm in diameter, making them the ideal size to adorn your holiday creations.
In every box, you'll find a collection of 250, allowing you to transform a multitude of Christmas cakes and cookies into whimsical masterpieces.
Please note that this product contains E171, also known as titanium dioxide.