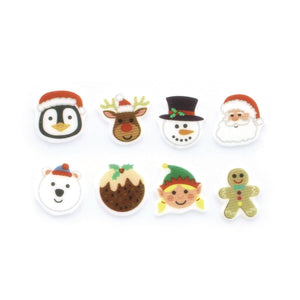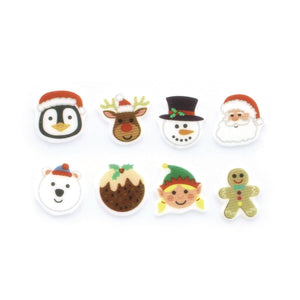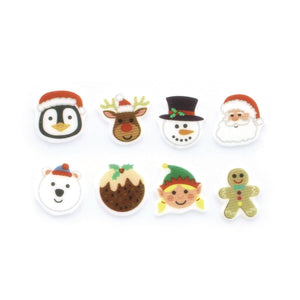 Christmas Sugarettes 8 Designs 42mm | 384 Pack
SKU : CCP00317
GF

Gluten free

NF

Nut Free

PF

Peanut free

K

Kosher

V

Vegan

VG

Vegetarian
Add a touch of festive charm to your holiday treats with our vibrant Christmas cake decorations. These delightful adornments are the perfect way to infuse your cupcakes and cookies with a playful and eye-catching look for the Christmas season.
Crafted from a high-quality sugar paste sheet and expertly printed using edible food colors, these decorations are both visually appealing and completely edible.
Measuring 42mm across the widest part, each decoration is designed to fit perfectly on your baked creations. In every box, you'll find a total of 384 decorations, featuring 8 unique and enchanting designs.
With such a variety, you have endless possibilities to create a magical Christmas display.