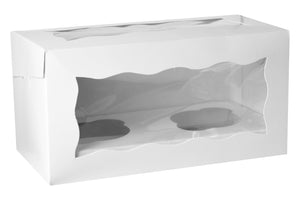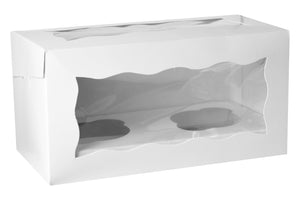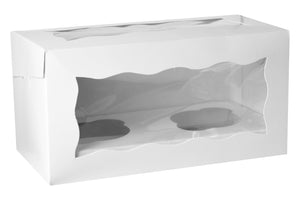 Cupcake And Doughnut Box With Window For 2 Pieces | 100 Pack
Our white two cupcake and doughnut box with window to protect and display your homemade cupcakes or doughnuts.
This box features a simple white cardboard design and makes a fantastic gift box.
Flat packed for easy storage and assembly.