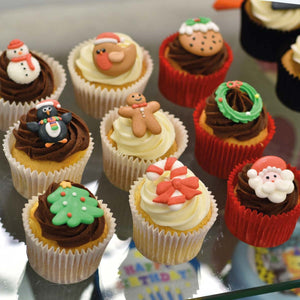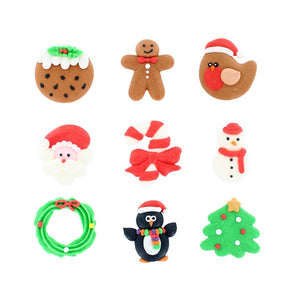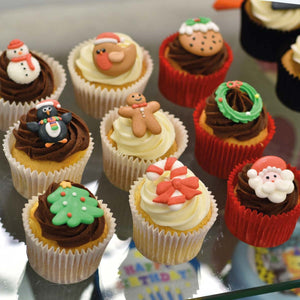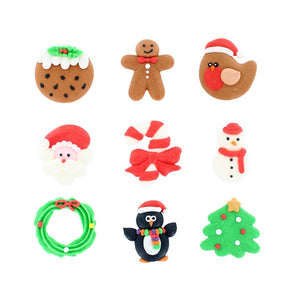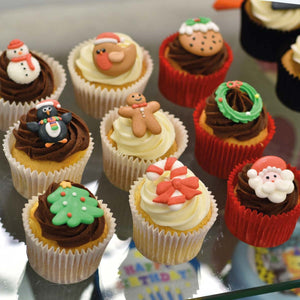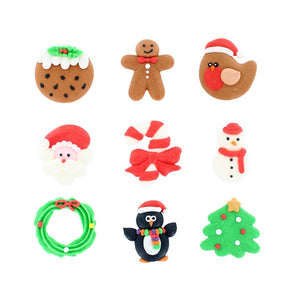 Handmade Christmas Icing Decorations 35mm | 90 Pack
SKU : CCP00315
GF

Gluten free

NF

Nut Free

PF

Peanut free

VG

Vegetarian
Discover the essence of elegance with our assortment of exceptionally high-quality, beautifully detailed handmade royal icing decorations, now  tailor-made for cakes and cupcakes.
In this Christmas themed collection, we offer 9 different ( 35mm ) designs that promise instant festive impact. Each decoration is meticulously crafted, ensuring a touch of artistry to your baked creations. These intricate designs effortlessly elevate the visual appeal of your cakes and cupcakes, making them perfect centerpieces for any occasion.
These collections are designed to make your creations stand out from the competition, ensuring customer satisfaction and loyalty. With our decorations, you can add a touch of magic without the need for intricate hand piping skills.
Whether you're a bakery, part of the food service industry, or a cake maker, these royal icing decorations offer a quick, easy, and cost-effective way to add a wow-factor to your range.
Experience the convenience of enhancing your creations with our stunning decorations and keep your customers coming back for more.