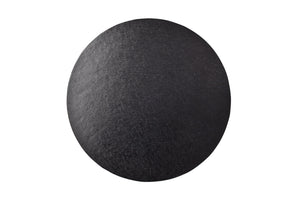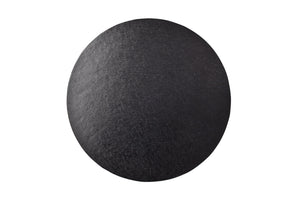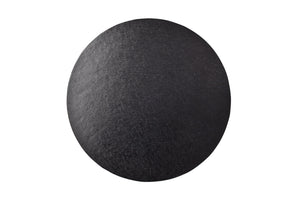 Black Round Cake Boards - Drums 12" | 5 Pack
These round black cake drums (sometimes called cake boards) are refined and elegant giving a classy finish to your creations. Also perfect for cakes themed around occasions such as Halloween.
Black foil with 'fern' pattern
Half inch thickness says 'quality' and even heavy cakes don't buckle the board
Constructed to prevent warping so that cakes sit level and secure on the surface
Made in the UK to reduce your carbon footprint
The cake drums come in packs of five and you can choose from three size options (10, 12 and 14 inches).