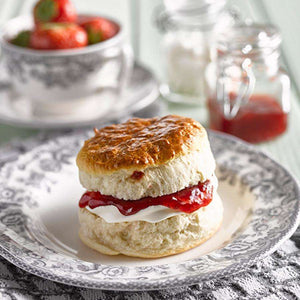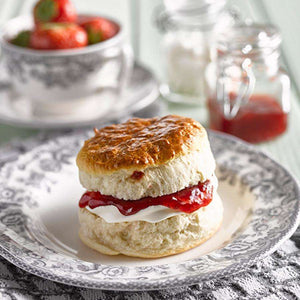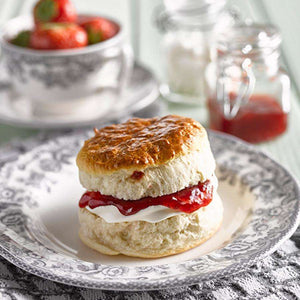 CSM | Craigmillar | Buttery Scone Mix | 12.5kg
SKU : GEM00114
NF

Nut Free

PF

Peanut free

VG

Vegetarian
The Craigmillar Buttery Scone mix from CSM is a complete mix for soft textured scones with a rich buttery taste and indulgent mouthfeel. The result is premium scones with good tolerance to the spreading of jam or cream.
To make, place 1kg of Craigmillar Buttery Scone Mix into a bowl fitted with a beater. Add 430g of water over 1 minute on slow speed, scrape down and mix for a further 1 - 2 minutes. Rest for 5 minutes, roll and cut out scones then rest for a further 15 minutes. Bake at 225 degrees for 15 minutes.
The dough and scones are freeze/thaw stable.