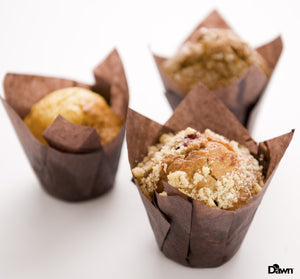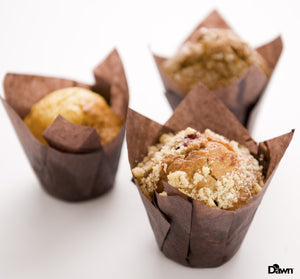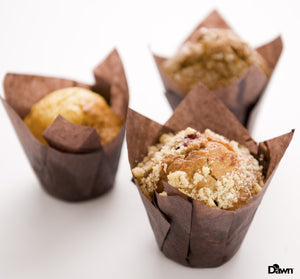 Dawn | Advantage | Long Life Plain Muffin Mix | 12.5kg
SKU : DAW00125
NF

Nut Free

PF

Peanut free

H

Halal

VG

Vegetarian
Advantage Muffin Mix offer a cost-effective alternative to more premium Dawn Extra Moist  Dawn Muffin Mix, without sacrificing quality or taste. These mixes are perfect for smaller artisanal bakers who are looking to reduce costs, but they can also be used in larger bakeries with machine depositing.
This range is available in both Plain and Chocolate flavors and can be easily flavored and customized with inclusions such as fruits or Fruit Fillings.
These mixes are versatile and can be used to make a variety of products, including muffins, loaf cakes, sheet cakes, cupcakes, and slice lines.
They offer a longer ambient shelf life of up to 12 weeks, making them ideal for bakeries that require a longer shelf life product.