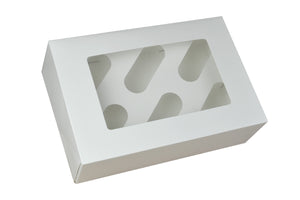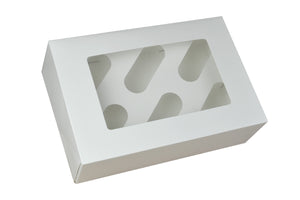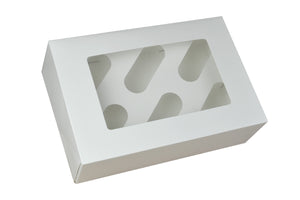 Cupcake and Doughnut Boxes with Windows (6 Piece) | 25 Pack
These pre-constructed white boxes with a clear plastic display window show off your cupcakes and doughnuts to their best effect and let customers easily see what each pack holds.

There are 25 boxes in a pack and each box comes with a separate 'feather edge' insert to snugly yet gently hold 6 or 12 cupcakes. Alternatively, you can use the box without an insert to hold the same number of doughnuts. They've plenty of height too meaning that icing or extra toppings won't be squashed or smeared.