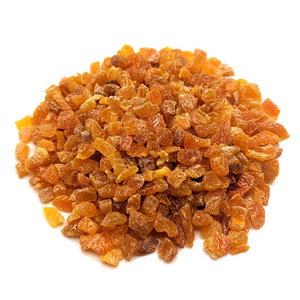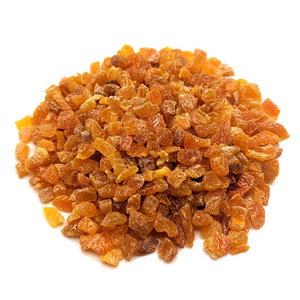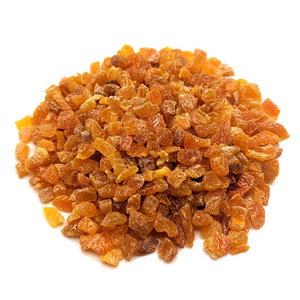 Dried Apricot Pieces ( 6-9mm ) | 12.5kg
SKU : DRF00139
NF

Nut Free

PF

Palm free

PF

Peanut free
Apricots are a delicious and juicy fruit that is known for being a concentrated source of energy and nutrients. They are rich in vitamins and minerals, with iron being their characteristic mineral. Apricots have a wide range of uses and can be enjoyed in various ways. They make for a healthy snack and can be used to enrich yoghurt and muesli with vitamins. They are also a popular ingredient in baking and cooking, where they can be used as a substitute for sugar and other sweeteners.

Apricots can be used in a variety of dishes such as puddings, cakes, breads, biscuits, decorations, jams, fillings, dips, and yoghurts. They are often preserved with Sulphur dioxide, which not only extends their shelf life but also helps to maintain their soft and chewy texture.

So whether you are looking for a healthy snack or an ingredient to add to your baking and cooking, apricots are an excellent choice. With their rich nutritional content, delicious taste, and versatility, they are sure to be a favorite among food lovers everywhere.