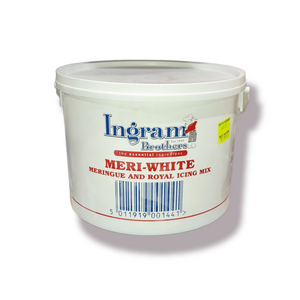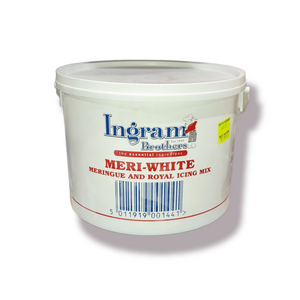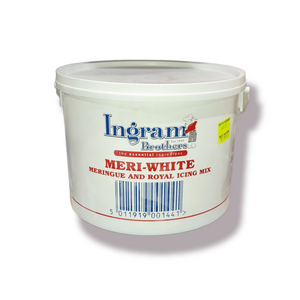 Ingram Brothers | Meri-White Meringue and Royal Icing Mix | 3.5kg
SKU : EGG00019
NF

Nut Free

PF

Peanut free
Meri-white egg white powder is a great alternative to fresh and frozen egg. Ideal for any meringue based product.
Superior whipping qualities and brightness of product are evident upon the use of meri-white.
Meri-white is considered to be the professionals choice when it comes to all royal icing and meringue work.
Colour and flavour may be added if desired. Meri-white is instantly water soluble and requires no special storage.