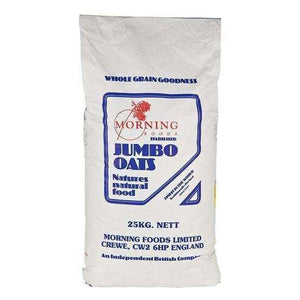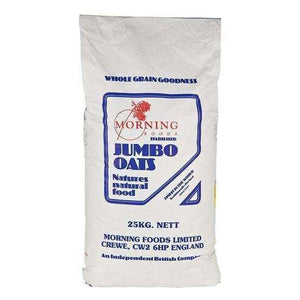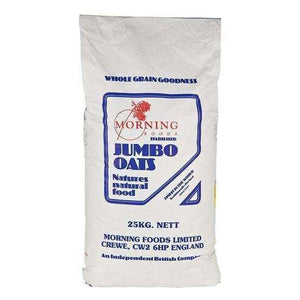 Morning Foods | Jumbo Oat Flakes (Size 26) | 25kg
Jumbo oats (sometimes called size 26) are the largest variety of wholegrain flaked oat and slower to absorb moisture than smaller varieties. Their size, firm texture and slightly nutty flavour makes them ideal for baked goods such as flapjacks and cereal bars which require a firm bite. Jumbo oats are also a favourite in granola and traditional porridge or as a bread topping.
We also stock oat flakes in the slightly smaller size 23 variety in 25kg bags.
Customer Reviews
Jumbo oats
Good product. Excellent service.