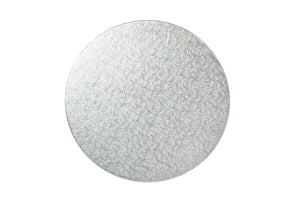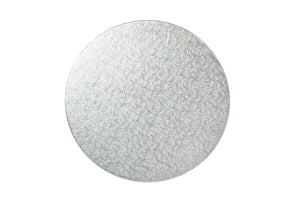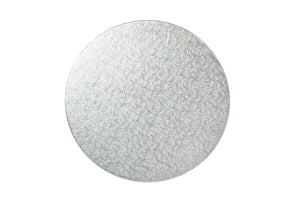 Round Single Thickness Silver Cake Card 12" | 25 Pack
The 8-, 10-, 12- and 14-inch versions of these single thickness round silver cake cards are perfect for displaying lighter cakes such as sponges. Or use the smaller 3- and 4-inch versions for individually served cupcakes, muffins or pastries.
Single thick sturdy card for stability but in proportion to the cake style
Covered with 'fern' patterned silver foil to set off your creation at its best
Made in the UK to reduce your carbon footprint
The cards come in packs of 25 and you can choose from six size options (3, 4, 8, 10, 12 and 14 inches).