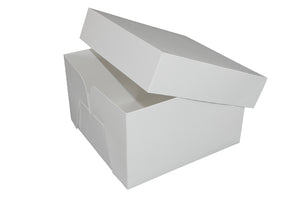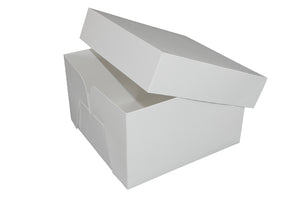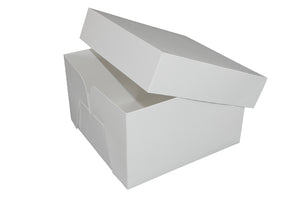 White Cake Box Base 16" | 50 Pack
Convenient to store flat packed and quick to assemble when needed, these plain white cake boxes have the strength needed to hold cakes safely.
There are six sizes to choose from 8-, 10-, 12- and 14-inch boxes come in packs of 50 with the 16- and 18-inch boxes in packs of 25.

Please note that lids to fit these boxes are sold separately here.